Music is integral to cultures around the world. And, as many authors will attest, it can be equally important to writing. For me, it's almost necessary to developing my stories and even characters.
When I listen to a song, scenes, character moments, and background info unfurl in my head.
Sometimes, certain songs become so entwined with one of my books that once I'm finished writing it, I can't stand to listen to the song anymore. I've moved on with the story in my mind by then, and certain songs only take the story backwards for me. (I know, it's bizarre.)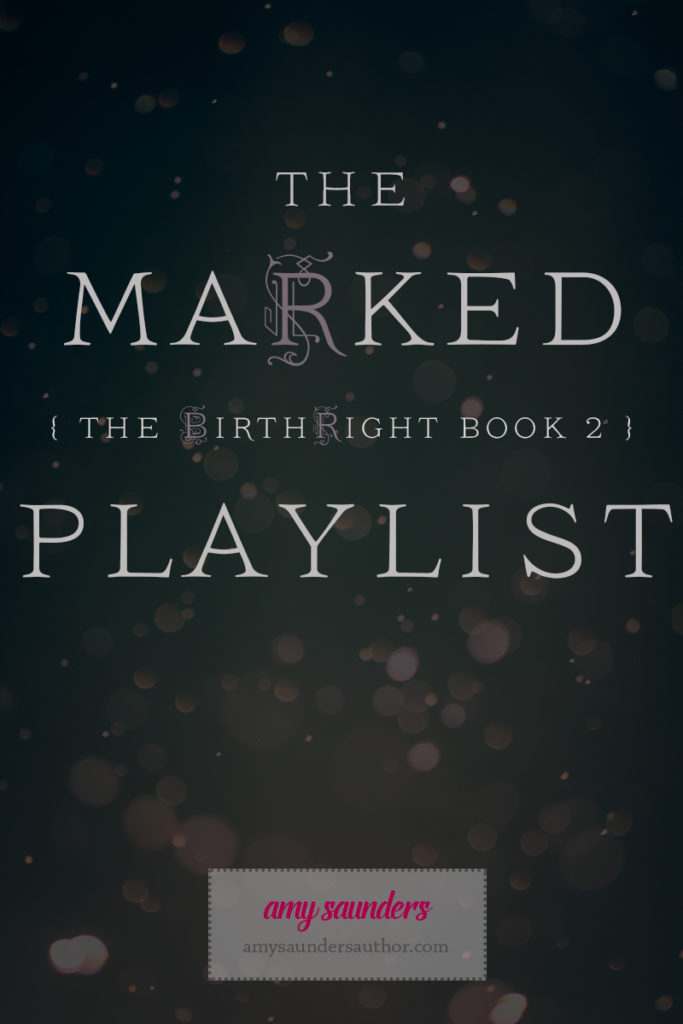 That being said, you won't be shocked that I've created playlists for The Birthright series.
Each playlist for this series has a different mood. The Marked playlist is a little more somber, which is appropriate because Rosamund is having a rough time in that book.
But the playlist for Descent (coming January 31, 2017!) has a more empowered feel as she comes to terms with who she is and what she can do.
You can check out the songs for Marked below (plus, how the songs relate to the book if you scroll on!). If you're new to The Birthright, you can learn about the books here, and start the series for free!
Some songs relate to specific scenes, others to themes or the general mood of the story.
Warning: some spoilers!
"Leave a Trace" is my end-of-the-book theme song.
"Dangerous" relates to Rosamund's nighttime escapades, especially when she meets Ryder.
"Breath" is my sister's pick for Rosamund's big power moment on her mom's home planet at the end of the book.
"Darkest Part" and "Fight Inside" both have to do with Roz' feelings about what's happening to her.
"What Kind of Man" has to do with her mom's relationship to her dad.
"Bridges" and "Never Gonna Change" express how Rosamund's relationship with Xavier is changing.
P.S. For more Birthright goodies, check out the short stories Struck and Impact, right here on the blog!
As a reader, do you have playlists (at least in your head) for your favorite books? Let us know in your comments below!